Powdered milk for kittens
It is suitable from the first day after birth. It is highly palatable and digestible, very soluble, and with the addition of L-carnitine for muscle development and strengthening of the heart.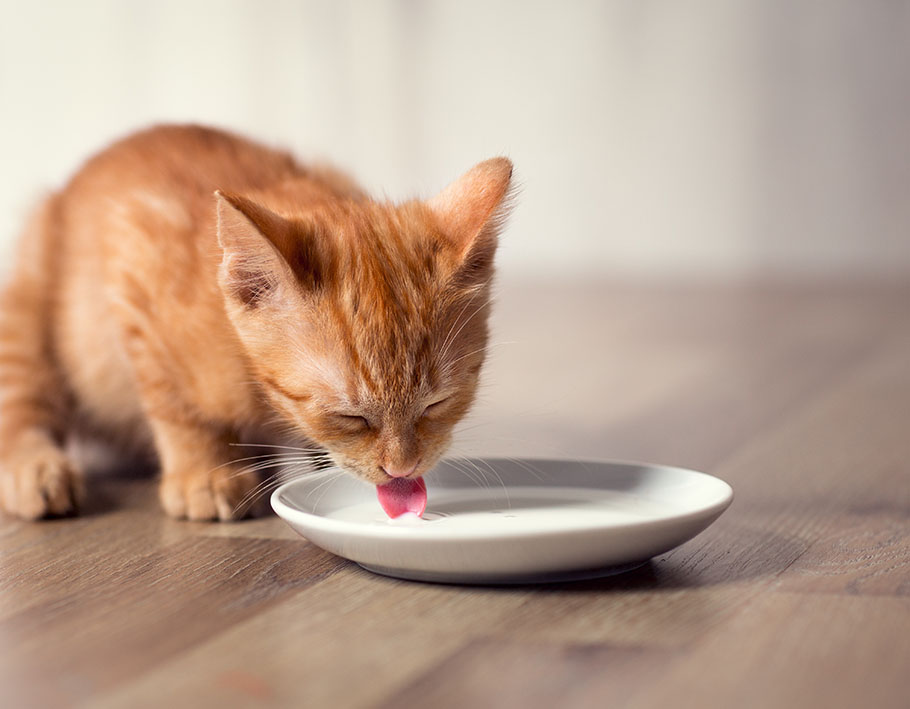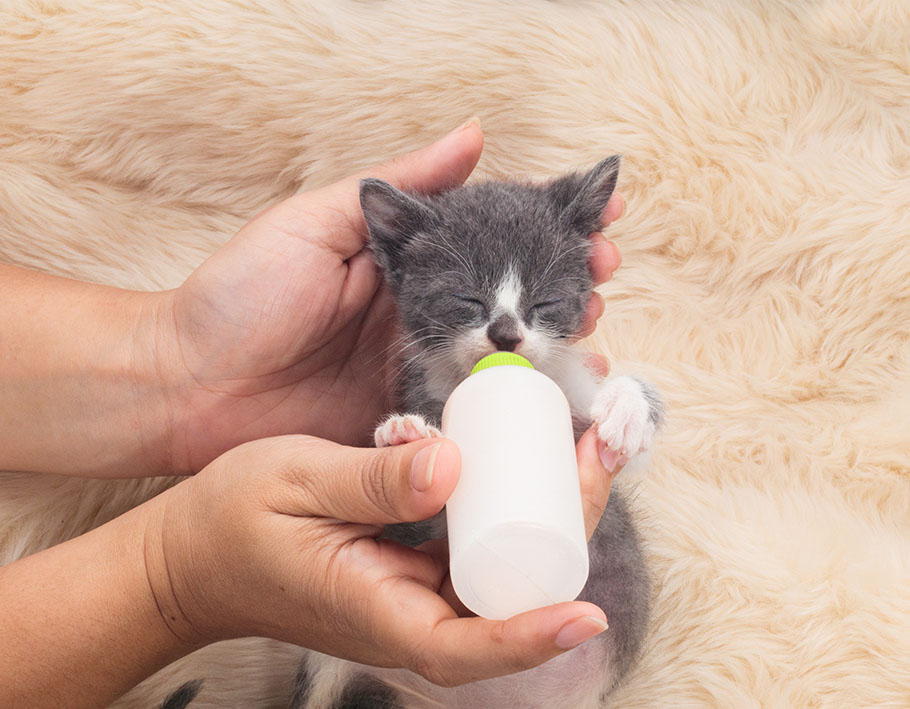 The formula does not contain soy protein concentrate.
Optimal growth - a high content of proteins, amino acids, vitamins and minerals (especially Ca and P) in an optimal ratio ensures proper development of the whole organism. Immunity, vitality - the presence of the probiotic culture Enterococcus faecium increases the immunity of the organism. pH control - pH 6.4 acts as a prevention against diarrhoea.
Content:
skimmed milk powder, whey powder, vegetable oils (mixture of palm and coconut oils), de-lactosed whey, hydrolysed wheat protein, additives (vitamins, trace elements, amino acids, micro-organisms).

Analytical components:
protein 28.5% fat 17 % crude fibre 0,1 % inorganic matter 8,5 % Ca 1 % P 0,9 % Na 0,7 %

Additives (content in 1kg):
Vitamins: vitamin A 61,000 IU, vitamin D3 2,000 IU, vitamin E (alphatocopherol) 255 mg, vitamin B1 15 mg, vitamin B2 7.5 mg, vitamin B6 5.6 mg, vitamin B12 50 μg, niacin 47 mg, vitamin C 235 mg, calcium pantothenate 23.5 mg, folic acid 0.95 mg, choline chloride 980 mg, biotin 190 μg, L-carnitine 1,000 mg, taurine 1,300 mg. Amino acids: L-Lysine HCl 18 g, L-Arginine 17.9 g, L-Threonine 12.6 g, L-Histidine 8.1 g, DL-Methionine 3.2 g, L-Tryptophan 4.4 g. Micronutrients: Fe in the form of ferric chelate of glycine, 95 mg hydrate, I in the form of calcium iodate 0,95 mg, Cu in the form of copper chelate of glycine, 7,5 mg hydrate, Mn in the form of manganese chelate of glycine, 65 mg hydrate, Zn in the form of zinc chelate, 75 mg hydrate, Se in the form of sodium selenite 0,38 mg. Microorganisms: Enterococcus faecium 2.0 x 109 CFU, pH of the drink 6.4.

| Dosage | ml/kitten/day | Feeding |
| --- | --- | --- |
| 1. week | 45 | each 2-4 hours |
| 2. week | 80 | each 4-6 hours |
| 3. week | 110 | each 2-4 hours |
| 4. week | 130 | each 2-4 hours |
Kitten kibble can be added from week 4 onwards.
Can I buy food from you directly or on an e-shop?
The food cannot be purchased directly from us, Fortify is only available from veterinarians.
Where can I find out the price of feed?
Please check the price of the food with the veterinarian where you wish to purchase the food.
What is the quality of the meat from which the feed is made?
It comes from healthy animals that are intended for human consumption.
What percentage of animal protein does your feed contain?
Depending on the type, dog food contains 55-76% animal protein and cat food contains 71-82% animal protein.