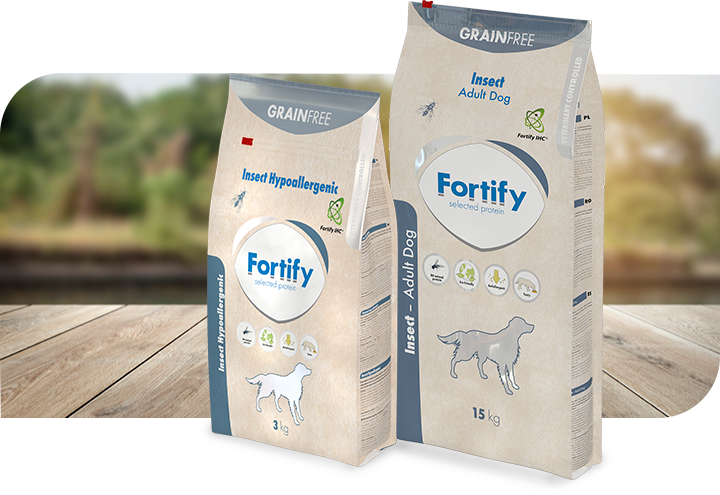 Fortify Insect Hypoallergenic
If you are choosing a hypoallergenic grain free food for adult dogs with sensitive digestion, this option may be a good choice.
Insect protein
Grain-free
Hypoallergenic
Packaging: 3 kg and 15 kg
Hypoallergenic grain free dog food
For adult dogs with sensitive digestion. The use of insect protein makes these kibbles a great choice for dogs with allergies to commonly used animal proteins, and the grain-free formula eliminates gluten allergy issues. The food is enriched with carefully selected herbs (IHC complex) that support the body's overall immunity.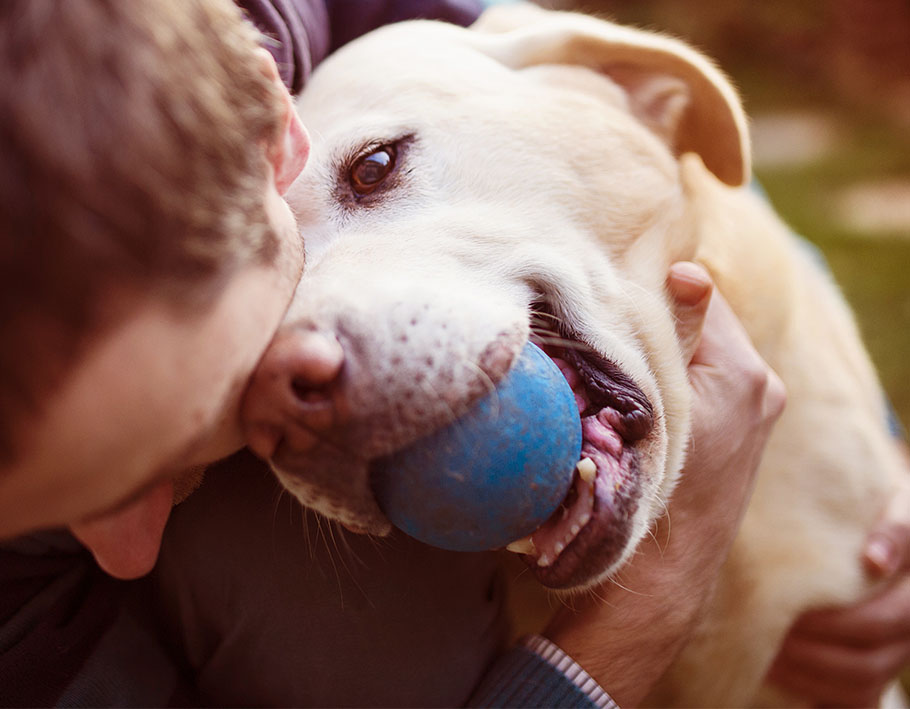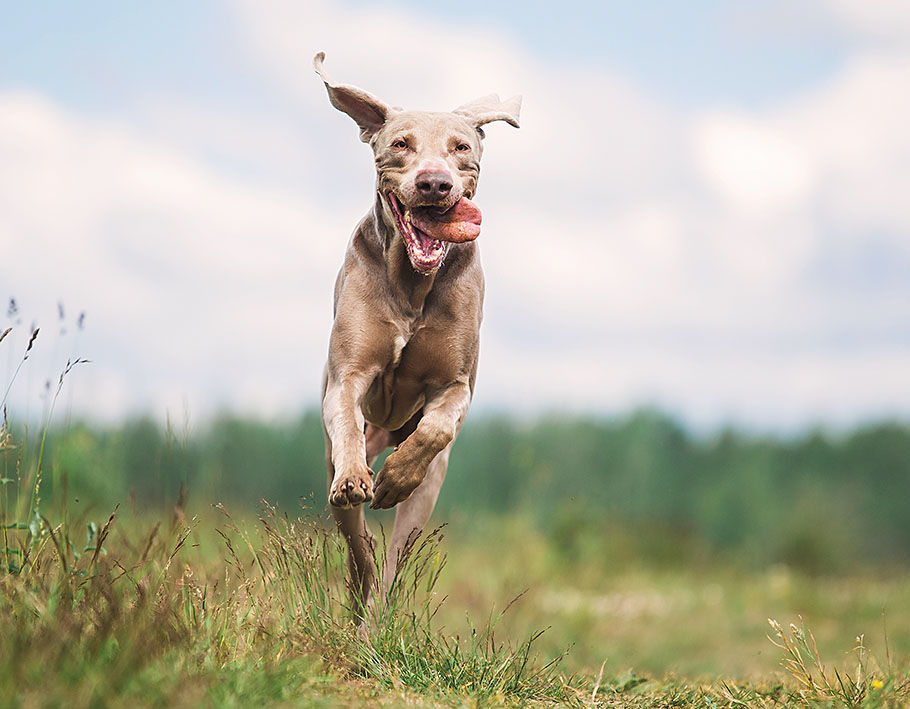 Insect protein is very likely the raw material of the future in the feed market.
Insect protein - an alternative source of protein with high nutritional value and high digestibility. Ecological - based on a raw material with low water consumption and low CO2 production - saving resources and reducing greenhouse gases. Anti-allergenic - animal protein free feed minimises the risk of allergic reaction. High palatability - insect protein together with hydrolysed yeast and an optimal amount of fat guarantees a high palatability.
Content:
dried insect larvae (18%), sweet potatoes, potatoes, peas, chicken fat, potato starch, potato protein, brewer's yeast (source of MOS), yeast hydrolysate, flaxseed, vegetable fibre, chondroprotectants (hydrolysed collagen, glucosamine, chondroitin sulphate, MSM - methylsulfonylmethane), dried algae and herbs - IHC complex (Ascophyllum nodosum, echinacea inflorescence, nettle leaf) 0,36 %, chicory inulin (source of FOS), milk thistle, chia seeds, additives (vitamins, trace elements, amino acids).

Analytical components:
protein 21 % fat 16 % inorganic matter 7,8 % crude fibre 4,7 % Ca 1,2 % P 1,0 % Na 0,3 %

Additives (content in 1kg):
Vitamins: vitamin A 15 000 IU, vitamin D3 1 500 IU, vitamin E (alphatocopherol) 230 mg, choline chloride 1 000 mg, L-carnitine 100 mg. Strength elements: Cu in the form of CuSO4.5H2O 24 mg, Zn in the form of zinc chelate hydrate 170 mg, Mn in the form of manganese chelate glycine hydrate 51 mg, Fe in the form of FeSO4.H2O 250 mg, I in the form of Ca(IO3)2 4.7 mg, Se in the form of selenomethionine from Saccharomyces cerevisiae 0.36 mg. Amino acids: L-lysine monohydrochloride 17 g, DL-methionine 6,7 g.

| Dog weight | 1 kg | 5 kg | 10 kg | 15 kg | 20 kg | 25 kg | 30 kg | 35 kg | 40 kg | 50 kg |
| --- | --- | --- | --- | --- | --- | --- | --- | --- | --- | --- |
| Feed ration | 45 g | 90 g | 165 g | 205 g | 250 g | 290 g | 335 g | 380 g | 430 g | 520 g |
Administration
Serve pellets dry or moistened with water or broth. Ensure constant access to fresh water.


Comparison of amino acid content - insects vs. conventional proteins
The chart shows that, nutritionally, insects are as good a source of protein as conventionally used meats.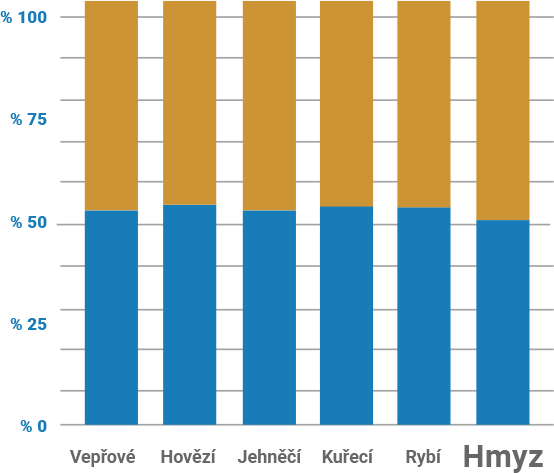 Source of protein
The chart shows that, nutritionally, insects are as good a source of protein as conventionally used meats.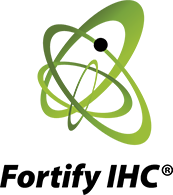 Fortify Immunity Herbal Complex
The unique and balanced combination of herbs helps to strengthen the body's own immunity.
Can I buy food from you directly or on an e-shop?
The food cannot be purchased directly from us, Fortify is only available from veterinarians.
Where can I find out the price of feed?
Please check the price of the food with the veterinarian where you wish to purchase the food.
What is the quality of the meat from which the feed is made?
It comes from healthy animals that are intended for human consumption.
What percentage of animal protein does your feed contain?
Depending on the type, dog food contains 55-76% animal protein and cat food contains 71-82% animal protein.