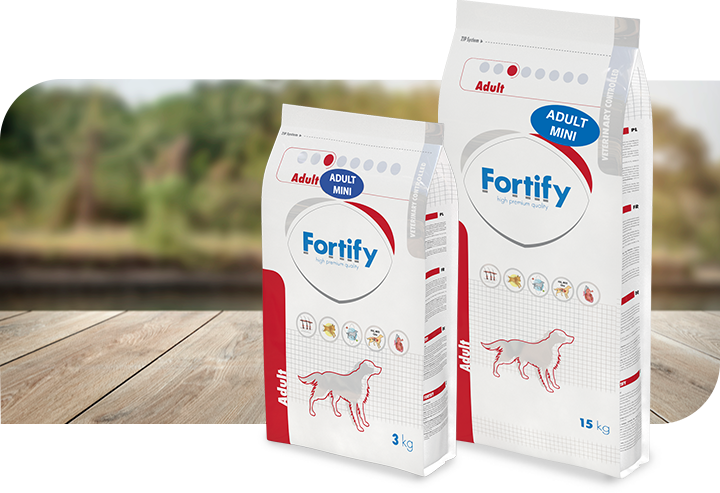 Fortify Adult Mini
If you are choosing food for adult dogs of small and miniature breeds. A comprehensive diet with the right response to body condition, immunity and coat quality. The food contains supplements for liver regeneration and efficient digestion.
Excellent condition
Healthy liver
Gluten-free
Highly digestible dog food
For adult dogs of small and dwarf breeds, it supports their excellent condition, digestion and good coat and skin quality. The nutritionally balanced food has been developed based on the latest scientific knowledge and is designed for a complete nutrition of dogs with a focus on the prevention of allergic diseases.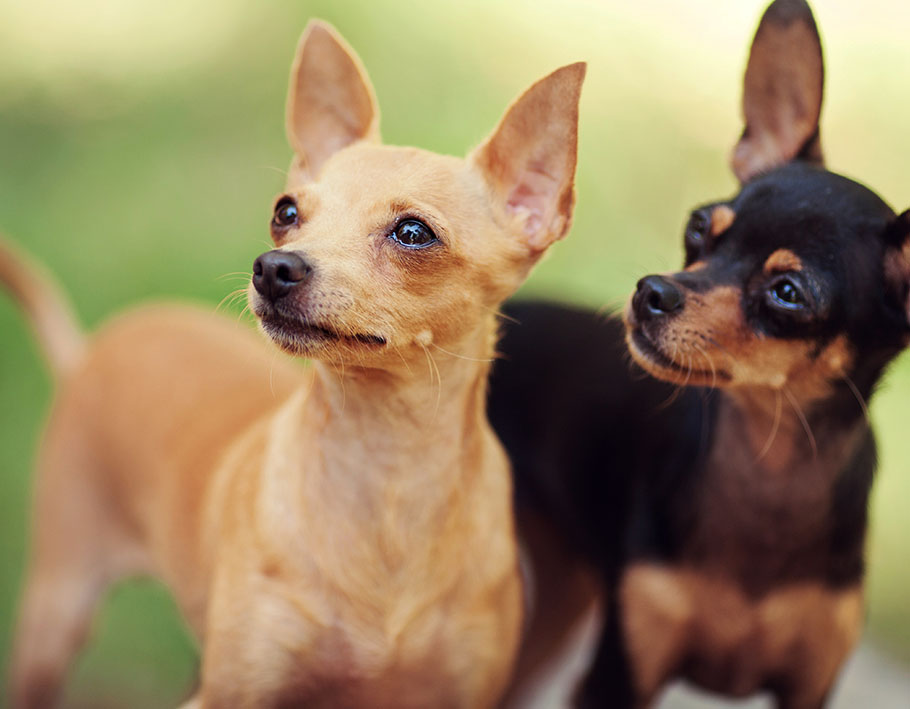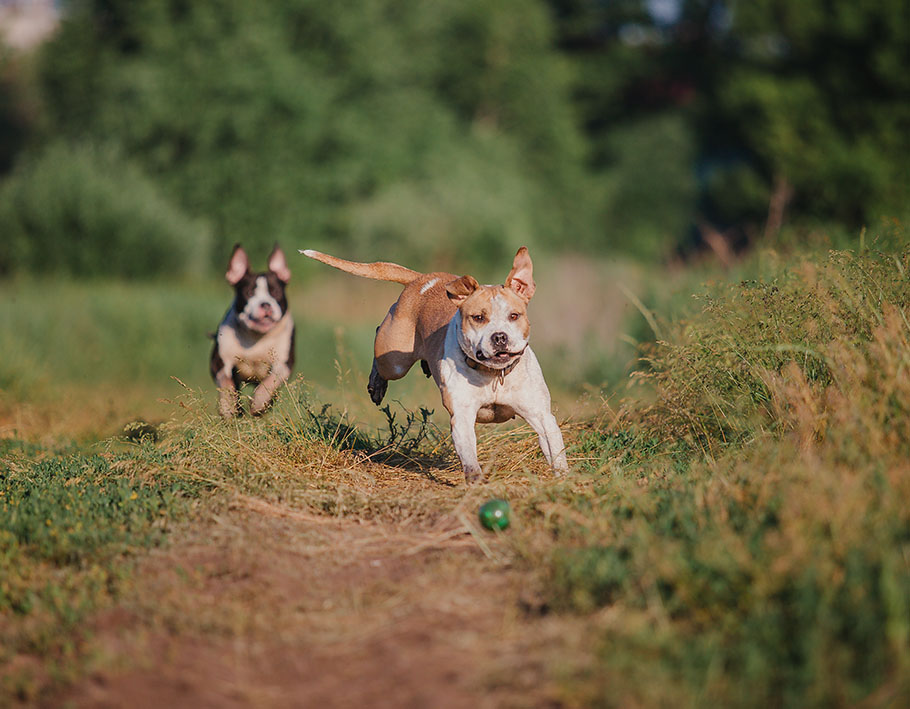 The recipe contains 75% protein of animal origin.
Conditioning, vitality and immunity - essential amino acids (lysine and methionine) are important building blocks in the formation of muscle tissue, maintaining good condition of the animal. Chia seeds together with L-carnitine detoxify the organism. Vitamin E and selenium as effective natural antioxidants regenerate cells and increase immunity. Skin and coat - omega-3 and 6 fatty acids reduce the occurrence of skin problems. Increased levels of biotin, B vitamins (niacin, pantothenic acid, etc.) and vitamin A promote skin and coat regeneration. Ingestion - mannanoligosaccharides, fructooligosaccharides, flaxseed and chia seeds support the proper function of the digestive tract and contribute to the high digestibility of the food. Liver and Detoxification - the flavolignan-silymarin complex contained in milk thistle seeds supports proper liver function, corrects digestive disorders and improves skin quality. It is an excellent antioxidant, suitable for prevention and active detoxification of the body. Cardiovascular system - vitamins E and C, L-carnitine and Chia seeds act as a prevention of cardiovascular disorders and help the heart muscle to function properly.
Content:
chicken dehydrated meat (26%), rice, corn, poultry fat, potato protein, flax seed, vegetable fibre, coconut oil, fish oil, yeast (source of MOS), chicory inulin (source of FOS), milk thistle seed, chia seeds, additives (vitamins, trace elements, amino acids).

Analytical components:
protein 26 % fat 15 % inorganic matter 6 % crude fibre 3 % Ca 1,5 % P 1,1 % Na 0,3 %

Additives (content in 1kg):
Vitamins: vitamin A 15 000 IU, vitamin D3 1 500 IU, vitamin E (as alphatocopherol) 240 mg, choline chloride 1 300 mg, L-carnitine 100 mg, biotin 3 mg. Residual elements: Cu in the form of CuSO4.5H2O 25 mg, Zn in the chelate form of zinc, 200 mg hydrate, Mn in the form of manganese chelate of glycine, 34 mg hydrate, Fe in the form of FeSO4.H2O 150 mg, I in the form of Ca(IO3)2 3 mg, Se in the form of selenomethionine from Saccharomyces cerevisiae 0.5 mg. Amino acids: L-lysine monohydrochloride 12.6 g, DL-methionine 5.4 g.

| Dog weight in adulthood | 1 kg | 3 kg | 5 kg | 7 kg | 9 kg | 11 kg |
| --- | --- | --- | --- | --- | --- | --- |
| Low workload | 43 g | 64 g | 85 g | 106 g | 127 g | 153 g |
| Middle workload | 50 g | 75 g | 100 g | 125 g | 150 g | 180 g |
| High workload | 57 g | 86 g | 115 g | 143 g | 172 g | 207 g |
Administration
Serve pellets dry or moistened with water or broth. Ensure constant access to fresh water.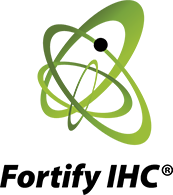 Fortify Immunity Herbal Complex
The unique and balanced combination of herbs helps to strengthen the body's own immunity.
Can I buy food from you directly or on an e-shop?
The food cannot be purchased directly from us, Fortify is only available from veterinarians.
Where can I find out the price of feed?
Please check the price of the food with the veterinarian where you wish to purchase the food.
What is the quality of the meat from which the feed is made?
It comes from healthy animals that are intended for human consumption.
What percentage of animal protein does your feed contain?
Depending on the type, dog food contains 55-76% animal protein and cat food contains 71-82% animal protein.