Veterinary diet for cats with heart and circulatory diseases
When the diagnosis is made, the veterinarian will prescribe a diet for your cat which, in unmedicated patients, must not affect the ratios of ions in the blood - especially sodium, potassium, chlorine, calcium, phosphorus and magnesium. Conversely, in medicated patients, the diet should balance the ion imbalances caused by the medication.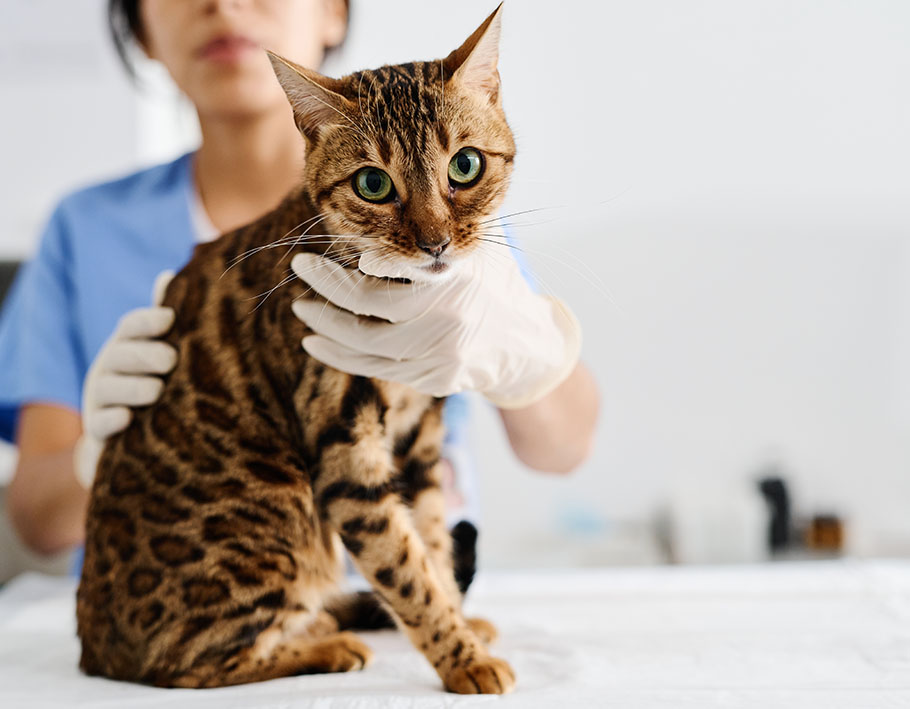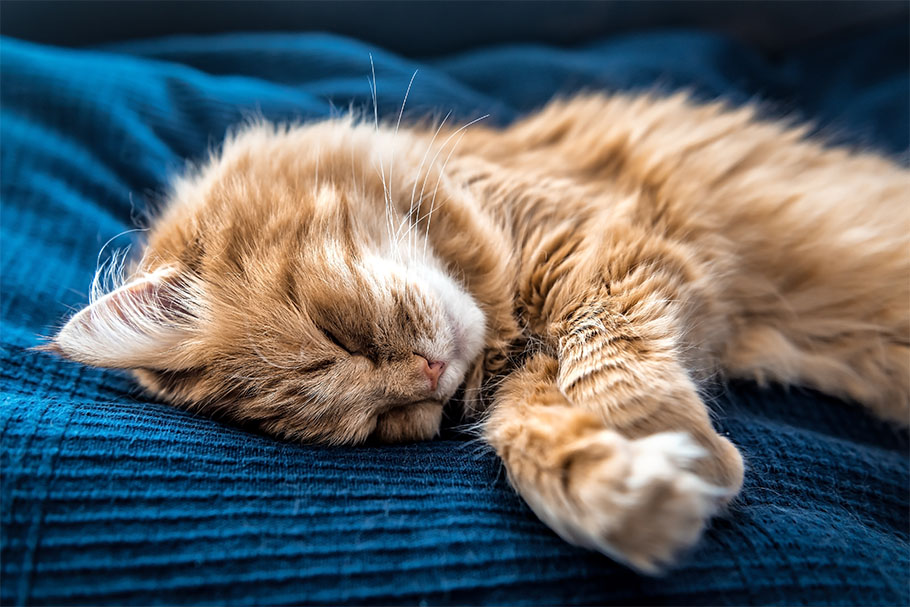 Characteristics
Coenzyme Q10 promotes energy utilization in the heart cells and counteracts free radicals, thus alleviating the symptoms of heart disease;
high palatability of the food due to the high percentage of fat and hydrolyzed poultry liver;
optimal amount and ratio of minerals counteracts ion imbalance;
L-carnitine supports cellular energy metabolism;
unique herbal complex has a beneficial effect on the cardiac system.
Indications and contraindications
Indications
Basic food for medicated and non-medicated patients with heart and circulatory diseases
Contraindications
Current kidney or urinary tract diseases requiring a reduction in protein intake and changes in mineral content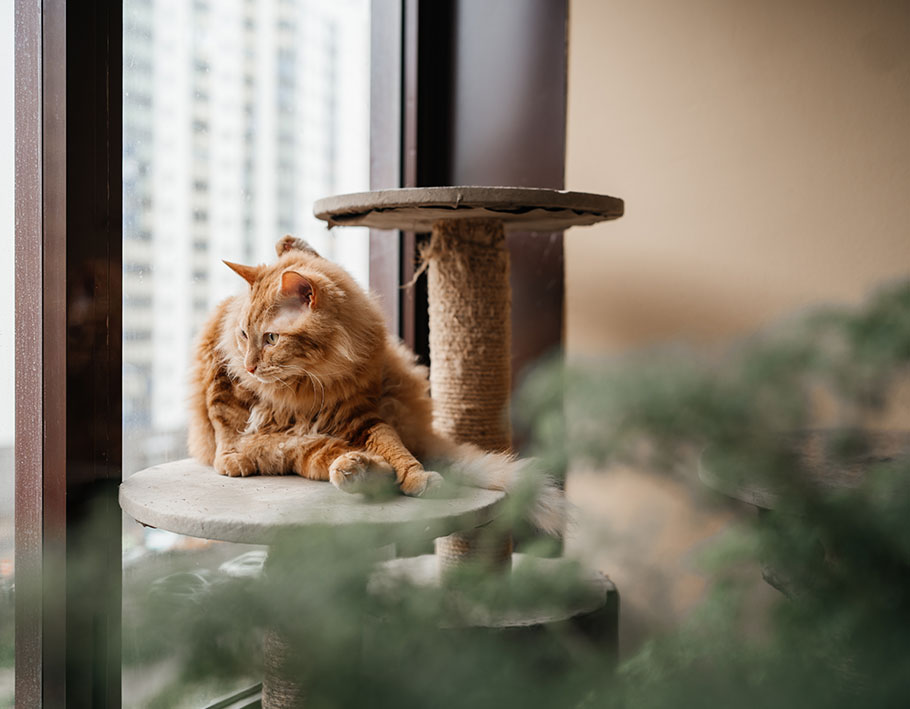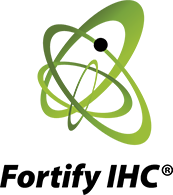 Fortify Immunity Herbal Complex
The unique and balanced combination of herbs helps to strengthen the body's own immunity.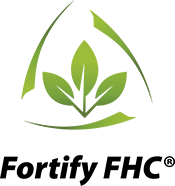 Fortify Function Herbal Complex
The unique and balanced combination of herbs enhances the therapeutic effect of the diet.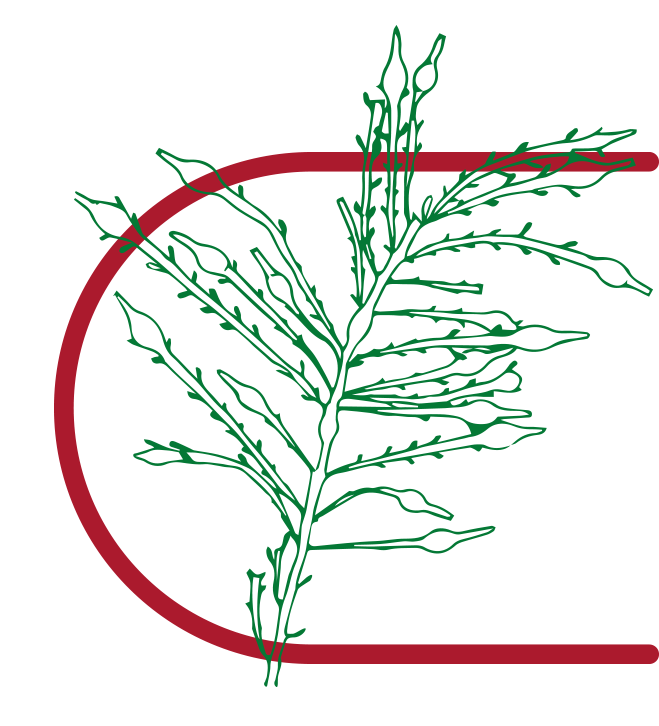 Ascophyllum nodosum (brown seaweed)
It has strong antioxidant effects and helps protect the body against the effects of free radicals.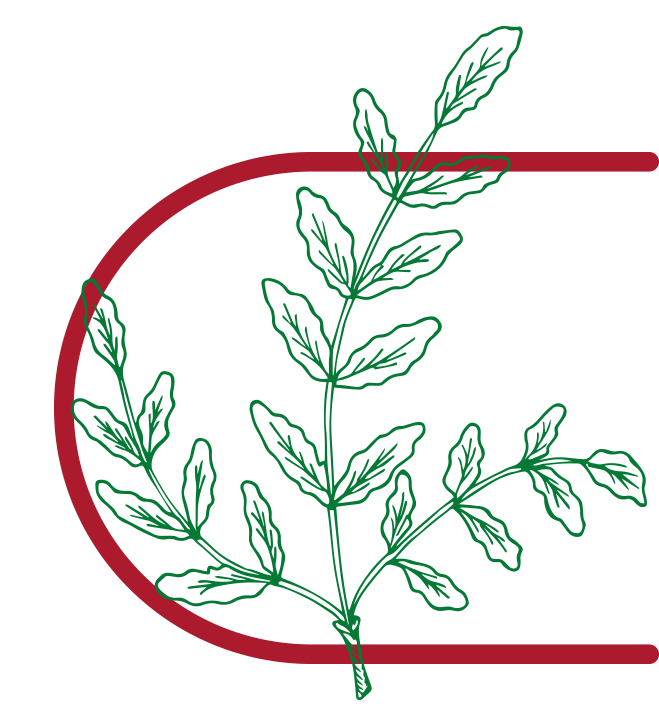 Boswellia serrata
It contains boswellic acids, which have a strong anti-inflammatory effect.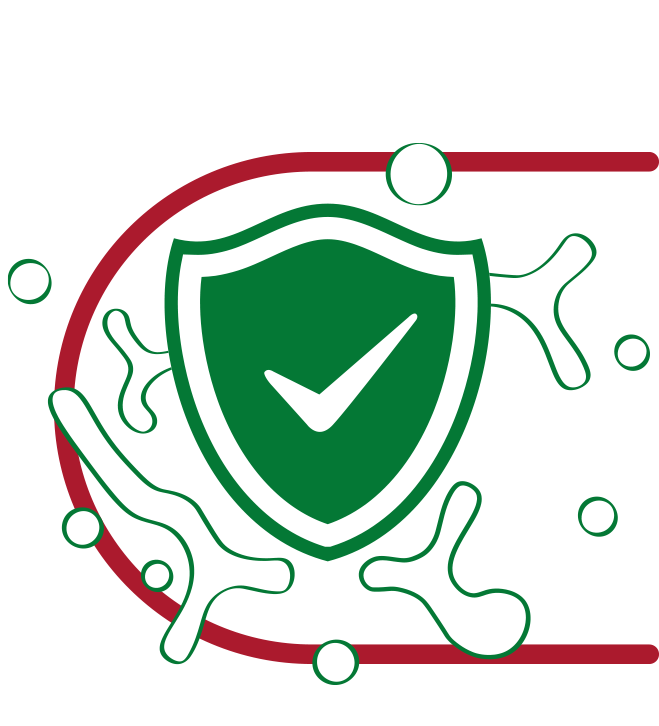 Betaglucans
They lower blood cholesterol levels and thus reduce cardiovascular risk.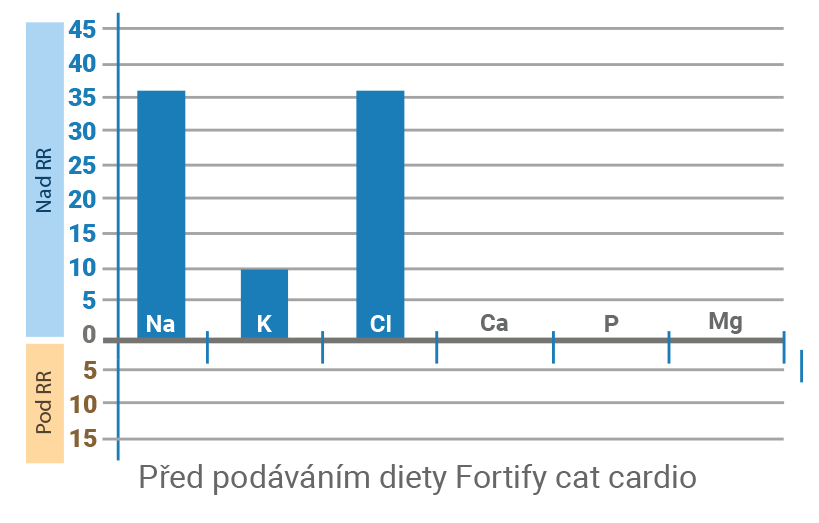 Evaluation of the Fortify Cat Cardio diet
Percentage of animals outside the reference range (RR)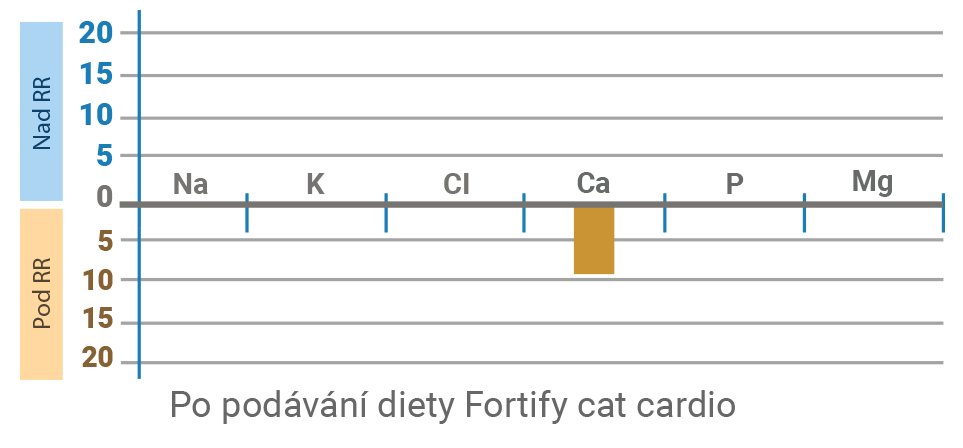 Evaluation of the Fortify Cat Cardio diet
Percentage of animals outside the reference range (RR)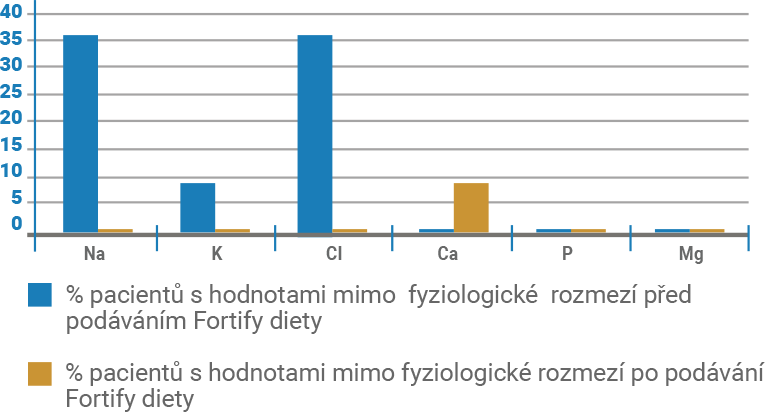 Percentage with values outside the physiological range
Comparison of blood imbalances in cats
Content:
rice, dehydrated duck meat, hydrolysed salmon protein, chicken fat, eggs, dehydrated chicken meat, apple pomace, potato protein, hydrolysed poultry liver, salmon oil, linseed, hydrolysed chicken protein, Vegetable fibre, psyllium, dried algae and herbs (Ascophyllum nodosum, Boswellia serrata) and beta-glucans - FHC complex, fructo-oligosaccharides, mannan-oligosaccharides, taurine, L-carnitine, coenzyme Q10, additives (vitamins, trace elements, amino acids).

Analytical components:
protein 29 % fat 20 % inorganic matter 6 % crude fibre 3 % Ca 0,9 % P 0,7 % Na 0,26 % ω-6 NMK 3,1 % ω-3 NMK 1,0 % lysine 2,0 % methionine 0,7 %

Additives (content in 1kg):
Vitamins:vitamin A 25,000 IU, vitamin D3 2,500 IU, vitamin E (alphatocopherol) 500 mg, L-carnitine 350 mg, taurine 3,000 mg, coenzyme Q10 40 mg. Strengths:Cu in the form of CuSO4.5H2O 15.5 mg, Zn in the form of zinc chelate hydrate 200 mg, Mn in the form of manganese chelate glycine hydrate 47 mg, Fe in the form of FeSO4.H2O 90 mg, I in the form of Ca(IO3)2 3.3 mg, Se in the form of selenomethionine from Saccharomyces cerevisiae 0.2 mg.

| Cat weight | 3 kg | 4 kg | 5 kg | 6 kg | 7 kg |
| --- | --- | --- | --- | --- | --- |
| Feed ration | 45 g | 55 g | 65 g | 80 g | 90 g |
Administration
Administer for 6 months after diagnosis of the disease. It is advisable to seek the opinion of a veterinarian before use or before extending the period of use.
Can I buy food from you directly or on an e-shop?
The food cannot be purchased directly from us, Fortify is only available from veterinarians.
Where can I find out the price of feed?
Please check the price of the food with the veterinarian where you wish to purchase the food.
What is the quality of the meat from which the feed is made?
It comes from healthy animals that are intended for human consumption.
What percentage of animal protein does your feed contain?
Depending on the type, dog food contains 55-76% animal protein and cat food contains 71-82% animal protein.